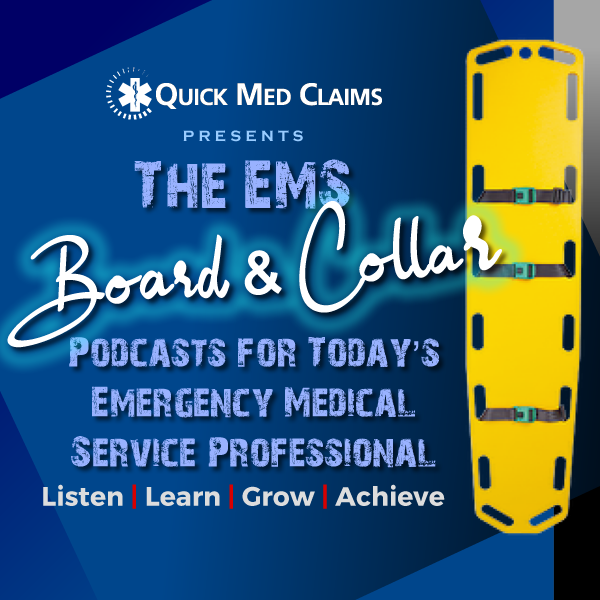 EMS | Board & Collar
Quick Med Claims (QMC) presents The Board and Collar Podcast Series for EMS Professionals. This uniquely developed pod-platform provides specialized programs for our listeners with thought-provoking and informative presentations including EMS Keynote, EMS Diagrams and revival of the acclaimed EMS pod-magazine, Excuse My Medic (starting August 2019).
Episode #171: Excuse My Medic (December 17, 2021)
Welcome to the the Holiday edition of Excuse My Medic (EM2).  We blanket a few key topics today including an update on the No Surprises Act hot off the presses, additional information on managing Repetitive Scheduled Non-Emergent Transports and more.  Along the way we share a few laughs and pay tribute to all those working this Holiday Season. Join in for some informative conversation and some fun ribbing that you will be sure to enjoy.  Happy Holidays from the EM2 team.  
  Your Hosts:  Chuck Humphrey, Ed Marasco and Gary Harvat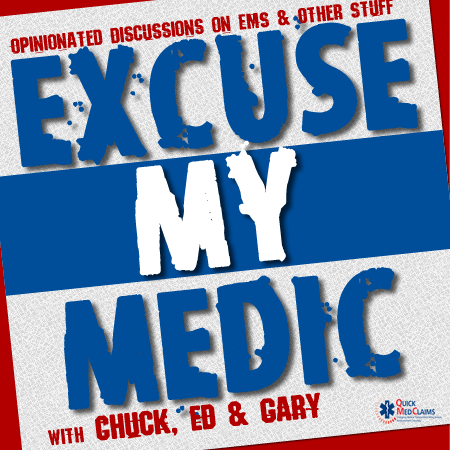 Search Results placeholder