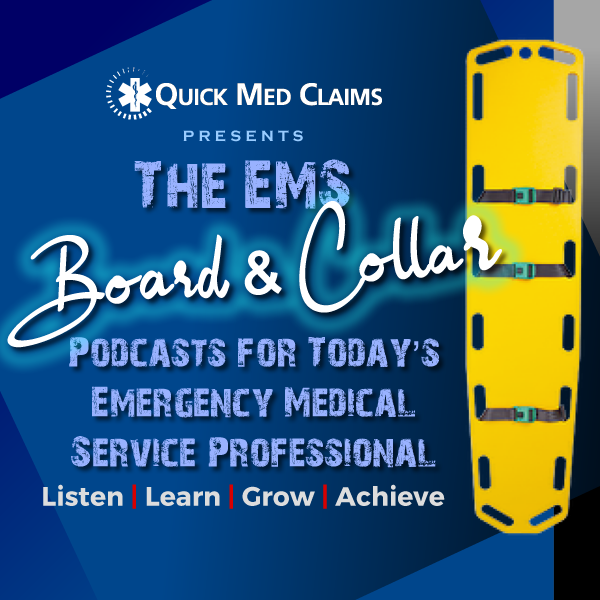 EMS | Board & Collar
Quick Med Claims (QMC) presents The Board and Collar Podcast Series for EMS Professionals. This uniquely developed pod-platform provides specialized programs for our listeners with thought-provoking and informative presentations including EMS Keynote, EMS Diagrams and revival of the acclaimed EMS pod-magazine, Excuse My Medic (starting August 2019).
CMS and COVID-19 Figured Out? A Daunting Task but We'll Give it a Go!
So, are you on information overload with all the new regulations and requirements?  We are.  CMS has new information almost coming out daily.  Trying to both understand the plethora of information while trying to remain safe, keep your teams safe and ensure the future financial viability of your organization is a daunting task.  
This EMS|Board & Collar presentation helps to simplify the recent changes invoked by CMS relating to the FAA Re-Authorization Act as well as CMS and COVID-19.  The Board & Collar Team clarify many key issues that we are confronted with currently.  Be sure to join QMC's Ed Marasco and Chuck Humphrey as they examine these changes and answer questions which you are probably having right now.  Take a listen and and as always, be safe out there.  
Presented by:  Ed MarascoWritten by:  Ed MarascoModerated by:  Gary Harvat