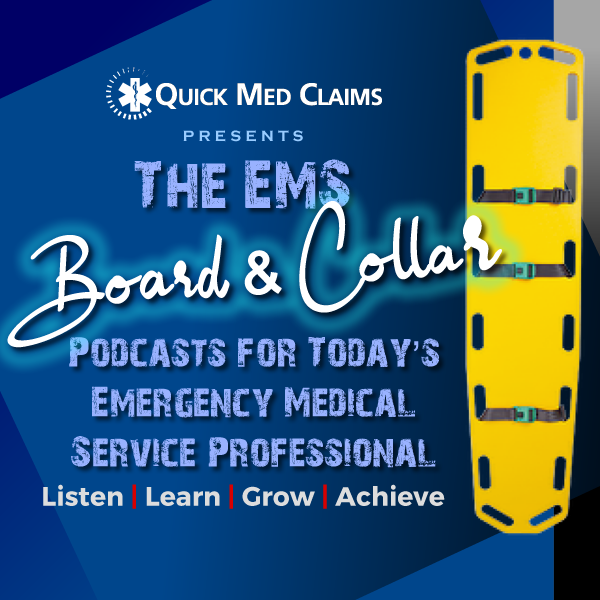 EMS | Board & Collar
Quick Med Claims (QMC) presents The Board and Collar Podcast Series for EMS Professionals. This uniquely developed pod-platform provides specialized programs for our listeners with thought-provoking and informative presentations including EMS Keynote, EMS Diagrams and revival of the acclaimed EMS pod-magazine, Excuse My Medic (starting August 2019).
more...
Excuse My Medic Pod Magazine (February 14, 2020)
Welcome to the February 2020 edition of Excuse My Medic.  On today's show we get an updated look at Surprise Ambulance Billing and the surrounding legislative issues currently under consideration in Washington.   Be sure to listen in on some great Positive EMS News, a couple zany EMS stories and laughs from the offbeat and the EMS Word of the Day.  Don't miss out on this very interesting and informative episode with Chuck, Ed and Gary.  
 Your Hosts:  Chuck Humphrey, Ed Marasco and Gary Harvat
View Episode