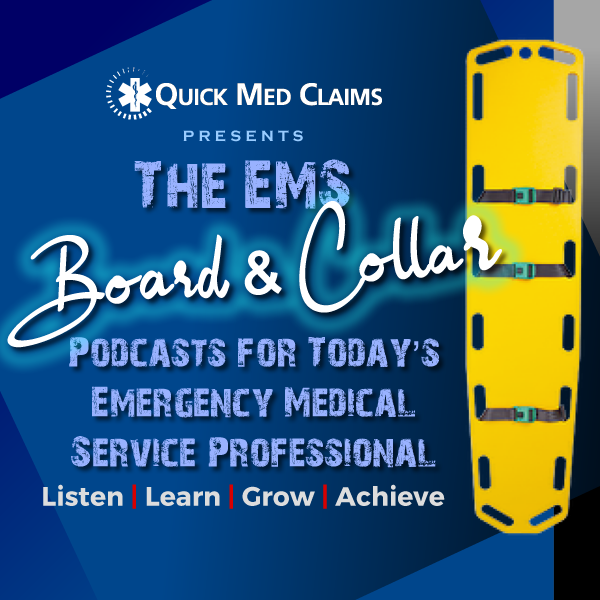 EMS | Board & Collar
Quick Med Claims (QMC) presents The Board and Collar Podcast Series for EMS Professionals. This uniquely developed pod-platform provides specialized programs for our listeners with thought-provoking and informative presentations including EMS Keynote, EMS Diagrams and revival of the acclaimed EMS pod-magazine, Excuse My Medic (starting August 2019).
Episode #128: Cost Data Collection – The Workin' Man (Part II) – Wages, Salaries, Benefits and More Fun Stuff Associated with Staffing
In this episode we continue our discussion pertaining to Section 7 of the CMS Cost Data Reporting Instrument with a discussion about Section 7.1 and the reporting of costs associated with Paid Staff within your organization.  It's a dollars and cents discussion of hourly wages, salaries and benefits, including the number of hours worked by individuals for the annual reporting period and with a few cautions to add along the way.  We go deeper into the Section 7 jungle and we're glad that you're joining on this Cost Data Collection safari!
 Written by:  C. HumphreyPresented by: C. Humphrey