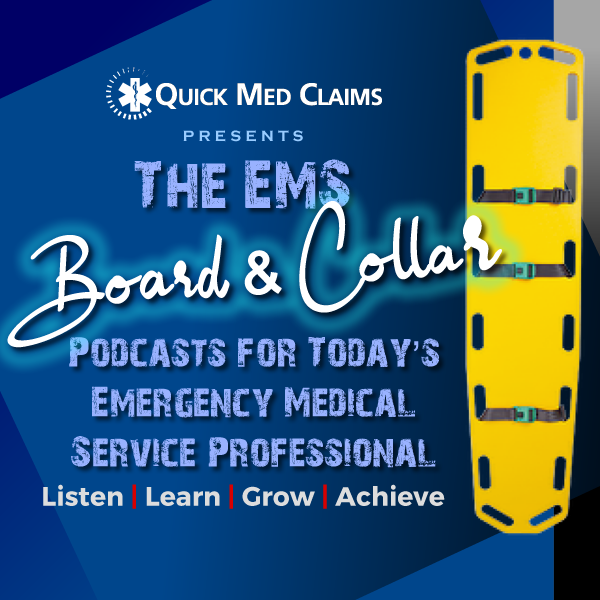 EMS | Board & Collar
Quick Med Claims (QMC) presents The Board and Collar Podcast Series for EMS Professionals. This uniquely developed pod-platform provides specialized programs for our listeners with thought-provoking and informative presentations including EMS Keynote, EMS Diagrams and revival of the acclaimed EMS pod-magazine, Excuse My Medic (starting August 2019).
more...
Service Above Self: Cost Data Collection Section #6 Service Mix Section
We continue out series of podcasts focused on "Peeling Back the Layers of the Cost Data Collection Instrument" by taking a look at Section 6, the Service Mix Section.  What percentage of your ground ambulance responses are emergency versus non-emergency?  What is an ALS Level 2 versus an ALS Level 1?  Does your service ever transport critically ill or injured patients from one facility to another with additional higher-trained personnel onboard the ambulance?  These questions and more will be critical to determining the answers for this section.  We explain in detail in this edition of the QMC EMS|Board & Collar.
 Written by:  C. HumphreyPresented by: C. Humphrey
View Episode