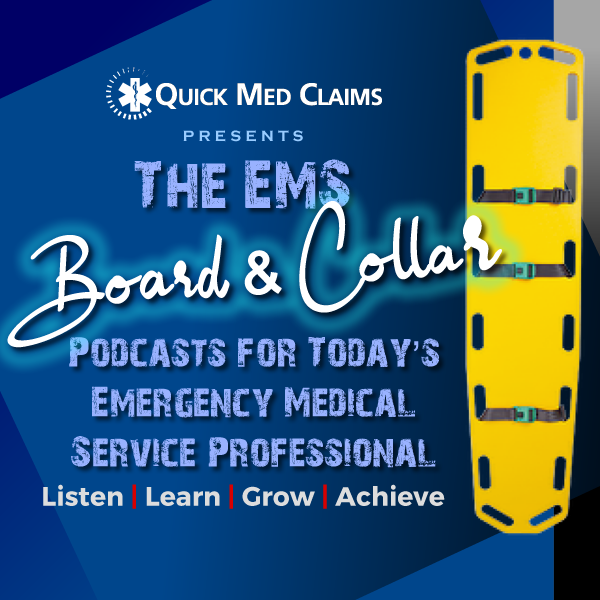 EMS | Board & Collar
Quick Med Claims (QMC) presents The Board and Collar Podcast Series for EMS Professionals. This uniquely developed pod-platform provides specialized programs for our listeners with thought-provoking and informative presentations including EMS Keynote, EMS Diagrams and revival of the acclaimed EMS pod-magazine, Excuse My Medic (starting August 2019).
more...
The Leader of the Cost Data Collection Band – The Cost Data Instrument
We're learning more every day about the Cost Data Collection Instrument.  Beginning with this podcast, we're going to peel the layers off the cost reporting "onion" and focus on the sections we think may be the most challenging for our listeners to complete when reporting.  Our first installment covers Part 4- Reporting Emergency Response Times.  We'll explain what CMS is looking for when reporting in this section.  We'll also provide you with the preferred calculation method to determine the Emergency Response Time and review how you will determine the Average Response Time and also the 90th Percentile Response Time.  Now it's TIME to listen in!
Written by:  C. HumphreyPresented by: C. Humphrey
View Episode