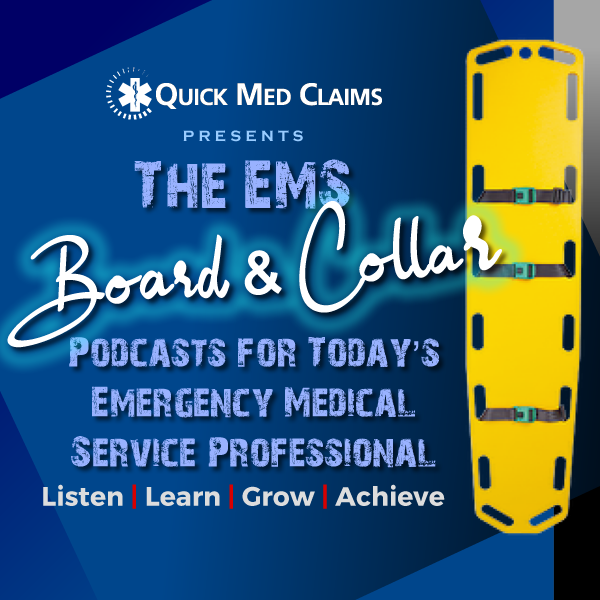 EMS | Board & Collar
Quick Med Claims (QMC) presents The Board and Collar Podcast Series for EMS Professionals. This uniquely developed pod-platform provides specialized programs for our listeners with thought-provoking and informative presentations including EMS Keynote, EMS Diagrams and revival of the acclaimed EMS pod-magazine, Excuse My Medic (starting August 2019).
Episode #141: Excuse My Medic (December 18, 2020)
Welcome to the December 2020 edition of Excuse My Medic (EM2).  Lots happening in our EMS world at present including a vaccine that will hopefully, save millions of lives and make our life in the street a bit easier.  Additionally, we will explore new information on a proposed compromise legislation for  surprise ambulance billing currently under Congressional review. Stick around for the fun-filled EMS Word of the Day as well as several offbeat EMS stories for some grins along the way.  Lots of holiday laughs and great information.  Stick around and tune in.  
Your Hosts:  Chuck Humphrey, Ed Marasco and Gary Harvat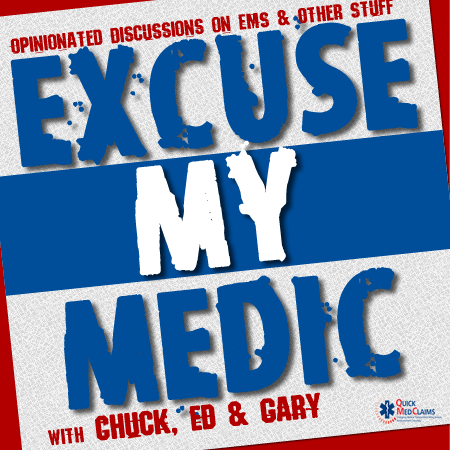 Search Results placeholder