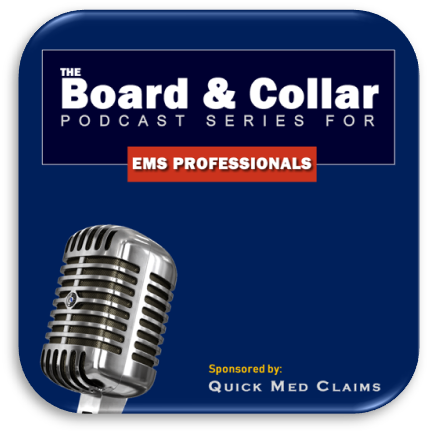 EMS | Board & Collar
Quick Med Claims (QMC) presents The Board and Collar Podcast Series for EMS Professionals. This uniquely developed pod-platform provides specialized programs for our listeners with thought-provoking and informative presentations including EMS Keynote, EMS Diagrams and revival of the acclaimed EMS pod-magazine, Excuse My Medic (starting August 2019).
more...
Want to Learn New Things? Be a Beginner
Some people shy away from the beginners at the ambulance base. Too many questions, too green, not one of the gang yet and a plethora of other reasons. However, their is a silver lining with beginners that we all need to keep alive within - that is, the power of the beginner's mindset. On this edition of the EMS | Board & Collar we will take a look at why even the seasoned veteran should retain this unique trait of all beginners.
Written by: C. HumphreyPresented by: G. Harvat
View Episode