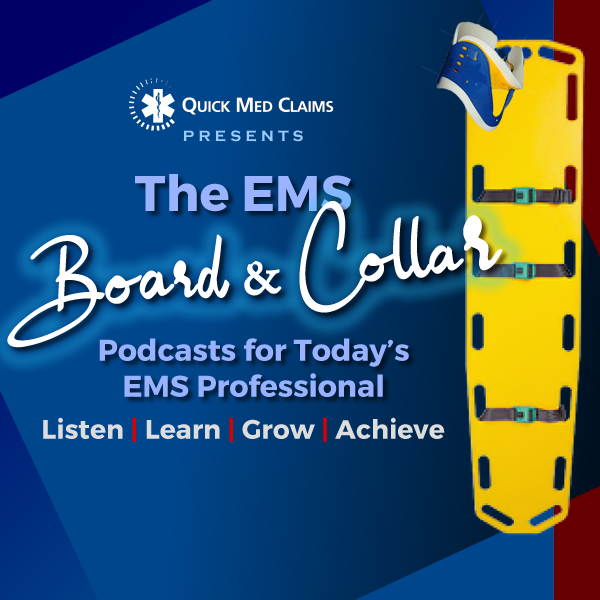 EMS | Board & Collar
Quick Med Claims (QMC) presents The Board and Collar Podcast Series for EMS Professionals. This uniquely developed pod-platform provides specialized programs for our listeners with thought-provoking and informative presentations including EMS Keynote, EMS Diagrams and revival of the acclaimed EMS pod-magazine, Excuse My Medic (starting August 2019).
more...
ZZZZZZZZZZZZZZZZZZZZZZZZZ Codes
While the thought of Zzzzs may equate to a good night's sleep, in the EMS industry,  Zs remain part of the detailed coding now required to process your PCR for payment.  Z-codes play a unique role of enabling the coder to drill down to further specify a patient's illness or injury.  Without these codes illness and injuries remain somewhat generic in nature and as a result, create more opportunity for denials of claims.   Z-codes have been a critical coding component for several years now and in this episode of The QMC Board & Collar we look closer at how Z-codes correlate to the PCR you write.  
Written by:  C. Humphrey
Presented by:  G. Harvat
View Episode