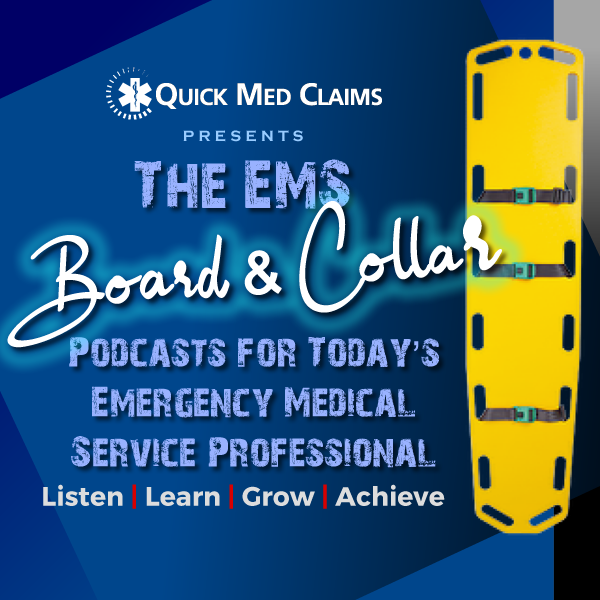 QMC EMS | Board & Collar
Quick Med Claims (QMC) presents The Board and Collar Podcast Series for EMS Professionals. This uniquely developed pod-platform provides specialized programs for our listeners with thought-provoking and informative presentations including EMS Keynote, EMS Diagrams and revival of the acclaimed EMS pod-magazine, Excuse My Medic (starting August 2019).
Episode #182: Show Me the Money
Mobile Integrated Health (MIH) is one of the greatest superheroes of the past few years.  Demanding times have put significant stress on the healthcare system across the US.  An area that was positively impacted and one proved to be a true asset to the community and treatment of patients was MIH.  Treatment of patients in their home continues to make a difference in healthcare today.  An exciting piece of this treatment is the opportunity to get reimbursed for these services.  Please join me to discuss MIH billing and reimbursement in today's session of the QMC EMS|Board & Collar.
Presented by:  Kimberly Sutton, RN, BSN, CMTE
Client Success Manager II
Quick Med Claims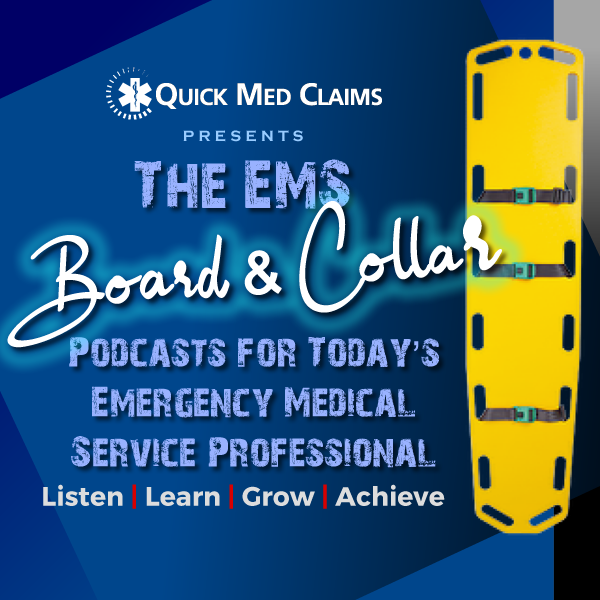 Search Results placeholder